YANMAR engine parts for overhauls
Regular maintenance of your Yanmar engine is the best way to ensure that your engine lasts as long as possible. Inadequate maintenance of the engine can reduce not only its lifespan but also the performance of its work. Also, it can lead to more serious failures of other engine parts, which can lead to unwanted additional costs and downtime.
If you have decided that your Yanmar engine needs scheduled repairs or an unplanned failure has already occurred, we may carry out repairs to it. We perform both partial and full engine repair services. We diagnose Yanmar engine faults using professional equipment. We take care of spare parts needed for engine repairs. An experienced team performs repair work smoothly and quickly.
MAIN REPAIR PARTS FOR YANMAR ENGINES
Piston kits
Pistons and piston rings (various repair sizes)
Connecting rods
Engine blocks (longblock, shortblock)
Cylinder heads
Seal kits, gaskets
Water pumps
Radiators
Fuel injection pumps, nozzles, fuel delivery pumps
Crankshafts
Piston and crankshaft bearings (various repair sizes)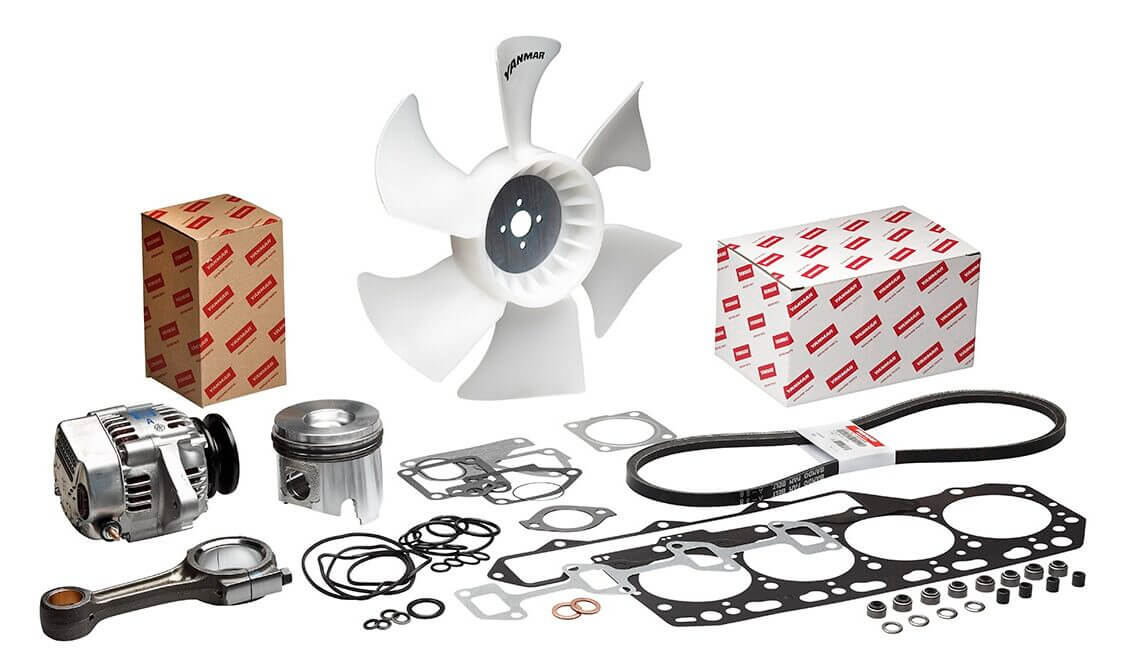 To order Yanmar engine spare parts, you can contact us using the contact details on this website.
For more YANMAR engine parts, see: